VNPS 2023 Annual Workshop [Zoom]
Map Unavailable
Date/Time
Tuesday, March 7, 2023 - Tuesday, March 14, 2023
6:30 pm - 9:00 pm
Categories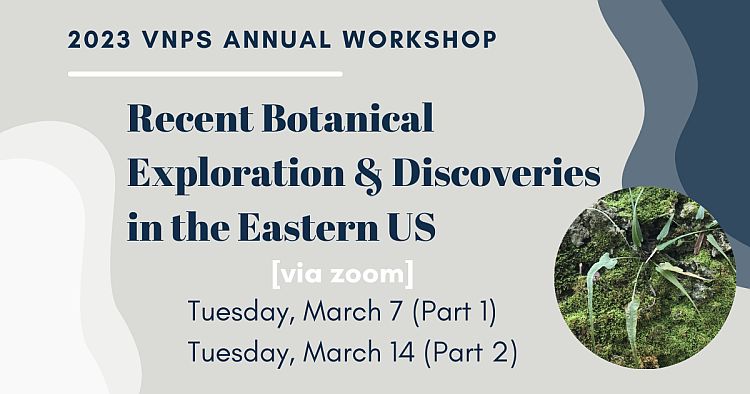 Enjoy two evening workshops, Tuesday, March 7 and Tuesday, March 14, 2023 via Zoom starting at 6:30pm for meet and greet. Sessions start at 7pm and 8pm both evenings. Please register only once for both sessions.
 Tuesday, March 7, 2023
6:30pm
Zoom Meet & Greet
6:50pm
Welcome and Introduction
Nancy Vehrs, VNPS President
Joey Thompson, VNPS Education Chair
7:00pm
Botanical and Taxonomic Discovery in the Eastern US:
Harnessing Technology & Applications to Bring Botany into the Modern Era
Scott Ward, Research Botanist, NC Botanical Gardens
Abstract: In 2006, Alan Weakley published his first final Flora of the Carolinas, Virginia, and Georgia, which covered and keyed 6,300 species and encompassed 14 states (4 full, 10 partial). Since this initial publication, he and collaborators have expanded the flora to include 25 (partial or full) states, and over 10,000 vascular plant species. Informally referred to as "scope-creep", these geographic expansions require a tremendous level of modifications to dichotomous keys, distribution maps, habitat descriptions, synonymy, taxonomic inclusions or exclusions, and other assorted bits of botanical information. The number of taxa now keyed in the currently 2022 flora has grown to 9190 in the 17 years since the earliest drafts, and represents countless hours of collaborative and independent botanical study. Now all of this is great, but these efforts are made much more accessible, editable, and achievable when in concert with Michael Lee and Katie Gibson, which have brought the flora into databases and applications available for use by ecologists, botanists, and naturalists across the 25 state region. In this presentation, I will discuss the various ways that the Southeastern Flora Team members are working with Alan to keep the flora updated and current, the botanical discoveries that are fed to us and implemented into the flora by the many botanists across our region, and how we will continue to use modern technologies to evolve the flora and its products moving forward.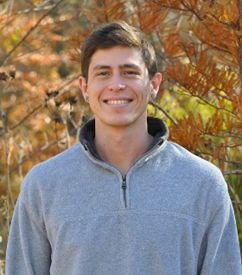 Scott Ward is a research botanist, working closely with Alan Weakley, Michael Lee, Chris Ludwig, Katie Gibson and the remaining Southeastern Flora Team members on various projects related to the Flora of the Southeastern United States (FSUS) and its associated PDF publications. This collaborative team is specifically pulling the flora into the modern era as they develop web and phone applications for use by botanists and ecologists throughout the eastern United States. Scott comes from western New York originally, has worked and collected across much of Florida, and is now extensively exploring North Carolina and elsewhere across the southeast. His degree is in plant ecology from SUNY Brockport, where he also worked on a variety of community and wetland ecology projects. Scott also performs research at the NCU Herbarium, annotating specimens, utilizing specimens for dichotomous key writing, and accessioning many of his botanical collections into the herbarium. Lastly, Scott is involved with assorted taxonomic projects, in hopes of improving our knowledge of the vast diversity and botanical complexities across the Southeastern US.
8:00pm
The Dichanthelium Break-Up: A Classic "It's not them, it's us" Story
Justin Thomas, Director and Botanist, NatureCITE

Abstract: As the second largest genus of vascular plants in eastern North America, an understanding of Dichanthelium taxonomy and ecology can provide tremendous insights into living systems at many scales. The taxonomy of Dichanthelium, from the mid-1900s to the past decade, has been consistently "lumpy", but contemporary approaches are trending toward a rediscovery and elevation of former species-level rankings. I'll review some of these changes, the philosophies behind them, and what we need to do to maintain and expand a functional and stable relationship with Dichanthelium. This talk has the potential to be heavy on taxonomic technicalness, but I will shift the focus to the more interesting aspects of this complex genus such as phytogeographical trends, compilospecies, environmentally induced outcrossing vs. self-crossing, dimorphisms, and the necessity of field-based engagement.
Justin Thomas is the co-founder and Science Director of NatureCITE and the co-founder and Director of the Institute of Botanical Training. He conducts ecological and taxonomic research, instructs plant identification workshops, and serves as a scientific advisor to several conservation organizations in the central and eastern United States
---
 Tuesday, March 14, 2023 
6:30pm
Zoom Meet & Greet
6:50pm
Welcome and Introduction
Nancy Vehrs, VNPS President
Joey Thompson, VNPS Education Chair
7:00pm
From Bloodroot to Banyan: 1,000 Miles of Botanical Explorations and Discoveries Across Florida's Diverse Ecosystems
Lilly Byrd, Botanist, Florida Native Plant Society
Abstract: From the Alabama border to the Keys, join me for a tour of Florida's diverse ecosystems and the plants that inhabit them. I will highlight some of our most unique regions and species, and include recent botanical discoveries across the state.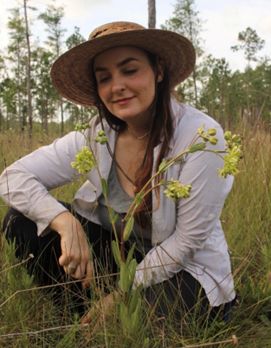 Lilly Anderson-Messec is a North Florida botanist and Director of North Florida Programs for the Florida Native Plant Society.
8:00pm
Relictual Floras and Habitats of the Washington, D.C. Region
Rod Simmons
Abstract: Continuing the 3rd century of botanical (and faunal) studies of the Washington, D.C. region, many globally rare plant communities, one endemic to the region, and relictual floras have been discovered in the past 3 decades, classified, and continually revisited for ongoing conservation planning and resource protection from the threats of ever-increasing urbanization. The Washington-Baltimore region, including northern Virginia, contains a broad variety of geologic conditions and habitats and is perhaps the most floristically diverse in the eastern U.S. We will highlight a number of these habitats and rare plants within about 30 miles or so of the nation's capital, as well as some refinements to our understanding of some very old native plants and some odd non-native plants that have turned up.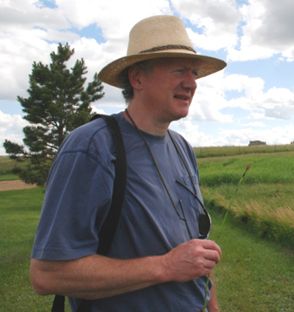 Rod Simmons is a plant ecologist and conservation biologist, with a background in biology and geology who has extensively surveyed the flora and natural communities of the mid-Atlantic region, especially the inner Coastal Plain and Piedmont of the greater Washington, D.C. area. He is a Research Associate with the National Museum of Natural History, Smithsonian Institution; a member of the Virginia Botanical Associates; former contract botanist for NatureServe, National Park Service, and others; and works closely with the Virginia and Maryland natural heritage programs.  He is the author of numerous technical reports, papers, and articles, and has published in scientific journals. He is a member and a past president of the Botanical Society of Washington and serves on the boards of the Virginia and Maryland native plant societies. He is a frequent lecturer and field trip leader for various organizations. He is the Natural Resource Manager and Plant Ecologist for the City of Alexandria, Virginia.
Recent Botanical Finds at the Virginia Natural Heritage Program
Joey Thompson
Abstract: At the conclusion of Rod Simmons' talk, Joey will provide a brief update on several exciting recent finds in the Commonwealth at the Virginia Natural Heritage Program.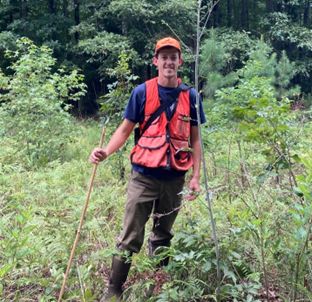 Joey Thompson is the Education Chair for the Virginia Native Plant Society. He is a Vegetation Ecologist with the Virginia Natural Heritage Program where he helps to document and protect rare examples of natural plant communities throughout the Commonwealth of Virginia. Previously, Joey was a consultant with VHB, inc. where he conducted botanical and ecological surveys across the East Coast. Joey received a B.S. in Biology from the College of William and Mary and an M.S. in Biology from Virginia Commonwealth University.
Download
iCal
file
Scroll To Top