Sempervirens, the VNPS Quarterly for Fall/Winter 2018-2019 has just been published!
Photo by Janet Pawlukiewicz
VNPS is now accepting Research Grant Proposals which address the VNPS mission and goals.
Applications for awards up to $15,000 will be accepted through March 15, 2019. 
Photo by National Park Service
Butterfly-weed (Asclepias tuberosa) is a great garden choice for pollinators!
Keep VNPS in your giving plans
VNPS supports conservation of biologic "hot spots", protects shrinking natural environments across the state and raises awareness and appreciation for our native plants.
This year our fundraiser supports updates to the Flora of Virginia, which will be available in the Flora App as soon as completed. You can be assured that your donations to VNPS go right to the heart of what we are about. Donate Now!
A tax tip for those who are over age 70 1/2 and have a traditional IRA. If you qualify, you may be able contribute to VNPS using a Qualified Charitable Distribution (QCD) from your IRA, which could reduce your taxable income whether or not you itemize. Consult your tax adviser for details.
Recent Blog Posts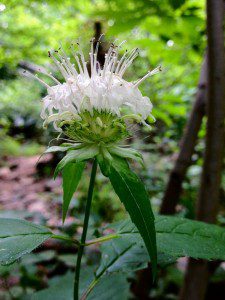 Back in 2014, John Townsend, VNPS Director at Large and Staff Botanist for the Virginia Department of Conservation and Recreation, wrote about A Tale of Shale: Virginia's New Violet describing unique plant populations in north central Virginia. In this new report,... read more