VNPS Annual Workshop 2022
Map Unavailable
Date/Time
Tuesday, March 8, 2022
6:30 pm - 9:00 pm
Categories
Below the Surface: How Plants & Geology Interact
Enjoy two evening workshops, Tuesday, March 8 and Tuesday, March 15, 2022 via Zoom starting at 6:30pm for meet and greet. Sessions start at 7pm and 8pm both evenings. Please register only once for both sessions.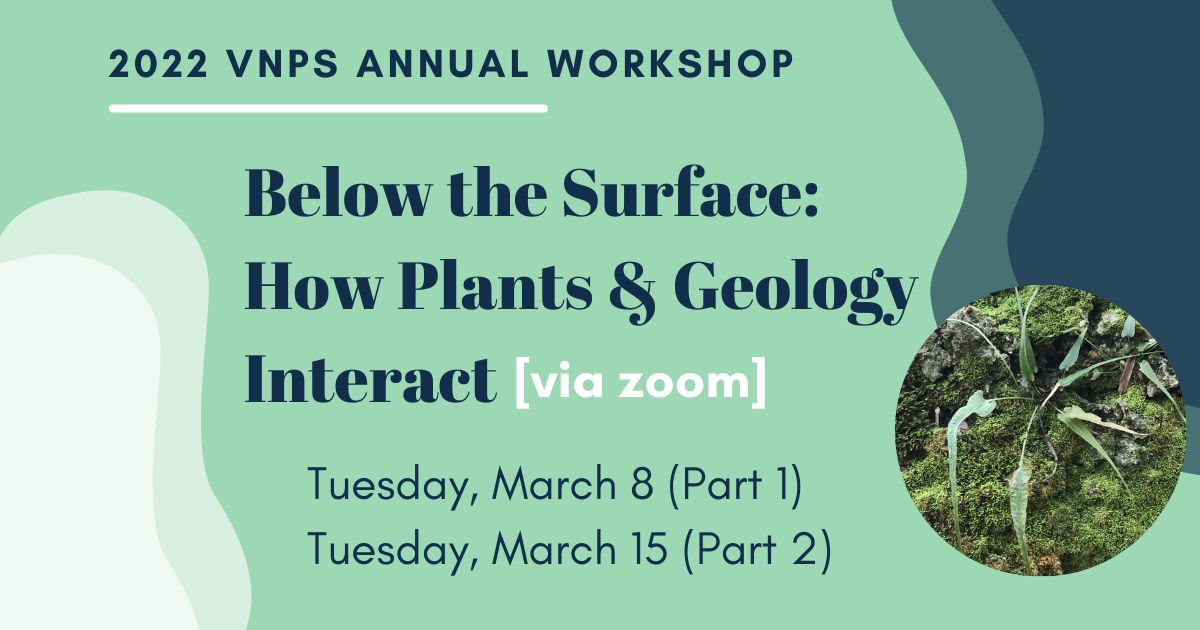 Tuesday, March 8, 2022
6:30pm
Zoom Meet & Greet
6:50pm
Welcome and Introduction
Nancy Vehrs, VNPS President
Joey Thompson, VNPS Education Chair
7:00pm
Land Management Lessons from Piedmont Prairies
With Notes on Substrates and Soils
Bert Harris
Piedmont grasslands are the most diverse plant communities in the state of Virginia. These prairies are also home to declining birds and insects and a number of rare plants. With financial support from VNPS, researchers from The Clifton Institute, Virginia Tech, and the Center for Urban Habitats have studied these plant communities in northern and central Virginia over the last few years including data on substrates and soil types. In this talk Bert Harris will present results from some of these botanical and soil surveys. He will also discuss how landowners can manage their land to help restore these habitats for plants, pollinators, and birds.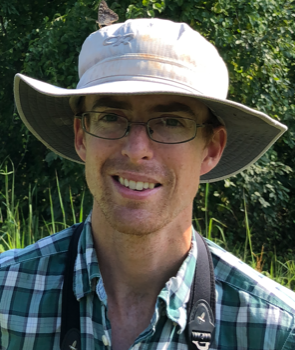 Bert Harris is Executive Director of the Clifton Institute, a non-profit research and environmental education organization in Warrenton, VA. Harris directs a program of research at the institute on grassland restoration, declining native species, and the effects of urbanization and climate change on biodiversity. He is also a passionate land manager and he works with his team to restore native plant and animal communities on the Clifton Institute's 900-acre property in Fauquier County. As an environmental educator Bert tries to excite people about the lesser known and underappreciated species around us. He also strives to instill an appreciation of the intrinsic value of plants and for their importance for maintaining animal populations. After attaining his B.S. in Ecology and Biodiversity at Sewanee: The University of the South, Bert completed a Ph.D. in Ecology and Evolutionary Biology at the University of Adelaide, Australia. Bert is a Research Assistant Professor in Residence in the Department of Environmental Science at American University and an Affiliate Professor in the Environmental Science and Policy Department at George Mason University.
---
8:00pm
Virginia's Geology:
A Journey from Deep Time to the Future
Chuck Bailey
This presentation will provide a raucous overview of Virginia's more than 1 billion years of geological history.  Intersections between Virginia's geology and its ecosystems will be highlighted.  We'll discuss the age and origin of Virginia's mountains as well as the tools geoscientists use to unravel Virginia's past.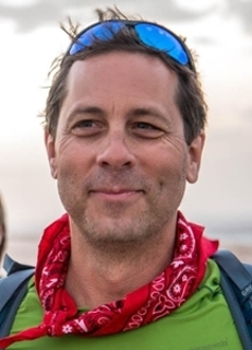 Chuck Bailey is a professor of geology at William & Mary and a structural geologist whose research focuses on the geometry and tectonic history of deformed rocks as well as the physical and chemical processes that control rock deformation.  He is particularly interested in ductile fault zones (high-strain zones) and work to understand both the deformation path experienced by mylonitic rocks as well as elucidate the tectonic history recorded by these important crustal structures. He holds a B.A. from William & Mary and completed his M.A. and Ph.D. degrees at Johns Hopkins University.
With William & Mary undergraduates he has studied deformed rocks in the Appalachian Mountains, the low deserts of southern Arizona, the high plateaus of Utah, the Coast Mountains of British Columbia, and most recently in Oman examining its vast and well-exposed ophiolite.  Although the Appalachians Mountains have been studied for over two centuries, many key aspects of their history remain unanswered. His studies in the Blue Ridge and Piedmont provinces are wide-ranging and integrate structural analysis with petrology, sedimentology, geochronology, and geologic mapping.  In Utah his research focuses on understanding the interplay between volcanism, tectonics, and surface processes in the transition region between the Colorado Plateau and the Basin & Range.
---
 Tuesday, March 15, 2022 
6:30pm
Zoom Meet & Greet
6:50pm
Welcome and Introduction
Nancy Vehrs, VNPS President
Joey Thompson, VNPS Education Chair
7:00pm
Geology & Soil Parent Materials as Determinants of Natural Communities in Virginia & the Carolinas: Overview from the Southern Appalachians to the Atlantic Coast
Tom Wentworth
Although climate is the primary determinant of geographic distributions of plant species and the natural communities they comprise, geology and soil parent materials can play a surprisingly important role in these distributions. Surface geology and soil parent materials derived from the underlying rocks are dominant shapers of vegetation pattern in our Mountain and Piedmont physiographic regions, while the Coastal Plain and Coastal Fringe physiographic regions owe much of their pattern to the properties of surficial sandy sediments of marine origin. Degree of rockiness and differences in soil texture and chemistry have profound effects on soil depth, water availability, hydroperiod, and soil fertility. In a region where surface geology of predominantly igneous and metamorphic rocks or sandy sediments results in generally acidic soils, there are noteworthy exceptions, especially where circumneutral soils form over sedimentary rocks. In addition, outcroppings of "unusual" rocks, like diabase, serpentine, and amphibolite, can limit the distributions of some plants and favor others that are otherwise rare or absent in the landscape. In this presentation, we will consider some general effects of geology and soil parent material on distributions of plant species, natural communities, and plant biodiversity in this large region, with more detailed focus on studies conducted on these topics in the Southern Appalachian Mountains.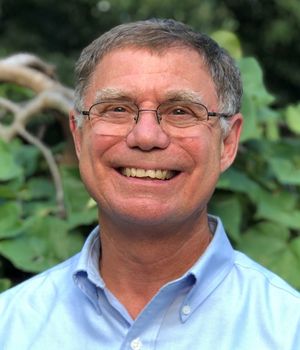 Tom Wentworth recently retired from NC State University, becoming Professor Emeritus in the Department of Plant and Microbial Biology, where he taught for over forty-two years. He holds a B.A. degree in biology from Dartmouth College and a Ph.D. degree in plant ecology from Cornell University. Tom has shared his knowledge of the flora and vegetation of the southeast with thousands of students through field trips for his ecology courses at NC State and for field courses offered through the Highlands Biological Station. With Dr. Stephanie Jeffries, he is co-author of Exploring Southern Appalachian Forests: An Ecological Guide to 30 Great Hikes in the Carolinas, Georgia, Tennessee, and Virginia (University of North Carolina Press, 2014). Tom has served on the Boards of Directors of the Organization for Tropical Studies, Highlands Biological Station, and Historic Yates Mill County Park in Raleigh, NC. He is currently an active member of the Vegetation Classification Panel of The Ecological Society of America and is a principal investigator with the Carolina Vegetation Survey. He recently collaborated with a diverse group of plant scientists to create the Plant Science Decadal Vision 2020-2030, with the goal of "Reimagining Plants for a Sustainable Future."
---
8:00pm
Beyond Substrates: Universal Geologic Principles
For Interpreting Plant-Landscape Relationships
Tony Fleming
In the temperate latitudes, substrate characteristics alone are seldom sufficient to explain why a particular plant or natural community grows where it does. Exceptions to this generalization include a rarified collection of geological oddities such as serpentinite barrens, marl flats, and large rock outcrops, but these "extreme substrates" constitute only a small minority of the land surface. Instead, the distributions of plant species across the vast majority of temperate landscapes are typically mediated by a variety of common geologic factors such as physiography, slope shape and pitch, floodplain processes, groundwater behavior, and weathering history, to name a few. These processes collectively act on and continuously modify landscapes to produce a plant-landscape continuum characterized by complex environmental gradients and distinct microclimates and microhabitats. This presentation highlights several kinds of geologic features and processes that, either singly or in combination, demonstrably affect both the large- and small-scale distributions of plants and plant communities, often independently of substrate. These relationships are so pervasive across temperate biomes that they could reasonably be regarded as universal.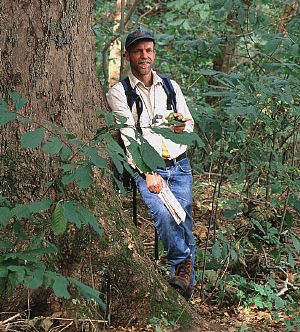 Tony Fleming is a Washington, D.C. native who spent his formative years exploring natural areas in the Potomac Valley and Appalachian Mountains of Virginia, West Virginia, and North Carolina. He holds a BS in Geology from Beloit College and MS degrees in Geology & Geophysics and Water Resources Management from the University of Wisconsin-Madison. He has worked for government agencies, conservation organizations, and as a consulting geologist on a wide range of topics, including geologic mapping, geological hazards, groundwater availability and contamination, natural resource management in agricultural landscapes, and the relationship between geology and ecological communities. He is the author or co-author of many geological publications, including the modern geological maps of the District of Columbia, the City of Alexandria, VA, and several parts of northern Indiana, as well as management plans, ecological guides, and inventories for many natural areas in the eastern U.S. He resides on a small diversified organic farm in the Great Lakes that grows pollinators and native plants.

---
Download
iCal
file