Spring in the Potomac Gorge: – A field trip with Cris Fleming
Map Unavailable
Date/Time
Saturday, April 12, 2014
12:00 am - 1:00 pm
Categories
The Potowmack Chapter of the Virginia Native Plant Society invites you to the following field trip:
 Spring in the Potomac Gorge: A field trip with Cris Fleming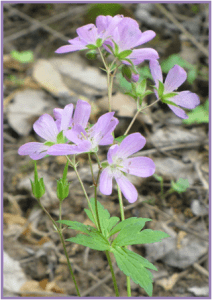 Saturday, April 12
9:00 am to 1:00 pm
Turkey Run Park
George Washington National Parkway
McLean, VA
VNPS programs are free and open to the public.
Due to size limits, reservations are required for field trips.
 Join chapter Botany Chair Cris Fleming for a walk through one of our area's best spring wildflower displays.  Famous for the spectacular show of Virginia bluebells along the Potomac River, Turkey Run Park also harbors other early spring flowers such as dwarf ginseng, swamp buttercup, wild geranium, sessile trillium, perfoliate bellwort and many others.  Participants need to be able to walk the zig-zag trail down the steep hillside and to cross the creek on rocks (there will be helping hands).  Depending on bloom status, we may see the very early bloomers like harbinger of spring.  The normal early bloomers may not yet be in full bloom.
Large oaks, beech, tuliptree, basswood, sugar maple and other mature trees form an exceptionally fine hardwood forest at Turkey Run.  A well-developed floodplain, rocky bluffs, and deep ravines are habitats of this 200 acre park.
Details and starting point for the walk will be sent to registered
participants.  Please RSVP to https://vnps20140412.eventbrite.com.  Space is limited.
Potowmack Chapter of the Virginia Native Plant Society
PO Box 5311
Arlington, VA  22205
www.vnps-pot.org and www.vnps.org
Download
iCal
file