Spring Invasive Plant Workshop – Blue Ridge Prism
Date/Time
Tuesday, May 14, 2019
6:30 pm - 8:30 pm
Location
Albemarle High School
Categories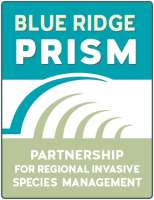 Join us for our Spring Invasive Plant Workshops!
Registration is required.
Albemarle High School in Charlottesville, VA
May 14, 2019 from 6:30 to 8:30
Register here
Non-native invasive plants are quickly overwhelming many properties by tearing down the forest canopy and overtaking our native plants at the tree, shrub and/or groundcover levels. Understanding what invasive plants exist on the landscape and what it will take to control them can often feel overwhelming.
Our Spring Workshop will enable you to learn how to confidently identify and manage invasive plants in the spring.
Topics covered in this session include:
– Identifying invasive plants in spring
– Which invasives you can best kill now
– Which invasives you should treat later
– Best spring-time practices for each invasive
– Using manual & mechanical control methods
– Methods for controlling invasives with herbicides
– Choosing the right herbicide and equipment, and using it properly
– Planning a work schedule with best timings for multiple plants
There will also be an opportunity to identify plants, so bring samples of your mystery plants and we'll identify them!
Each session includes classroom and outdoor instruction (weather permitting) and discussion.
Download
iCal
file