2023 Annual Meeting Board of Directors Slate of Nominees
Second Vice President – Sally Anderson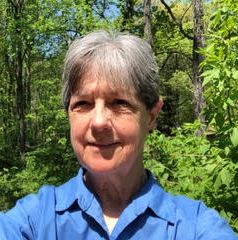 Sally Anderson has been a native plant enthusiast for many years and has served as Secretary, President and Second Vice President on the state board in addition to holding several offices on the Piedmont Chapter board. She has been the VNPS representative on the board of the Flora of Virginia Project since 2013 and co-teaches the Botany section and field trip for the Shenandoah Master Naturalists. She first learned botany in Texas where she was raised. These days she likes hiking with frequent plant stops, mostly in the mountains of Virginia and in the highlands of West Virginia. She continues to volunteer at the Native Plant Trail at Blandy Experimental Farm as well as on Master naturalist projects at Sky Meadows State Park. Other interests are quilting, weaving, vegetable gardening, and listening to music.
Horticulture Chair – Laura Beaty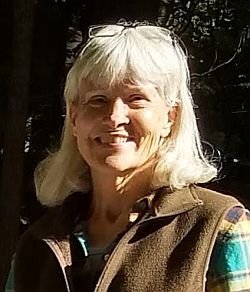 Laura Beaty has been working outdoors since she was old enough to hold a rake. As the current VNPS Horticulture chair and Potowmack Chapter Propagation Committee chair, Laura manages the native plant beds of the Potomac Chapter at Green Spring Gardens in Alexandria, growing and selling plants. Laura also volunteers to help restore nearby parks, and rescues native plants from sites designated for development. She is a popular speaker on native plants and their relationships with insects and has previously presented the "Native Plant" component for Green Spring Garden's Master Gardener candidates. During her career she worked for the U.S. Senate Committee on Energy and Natural Resources as well as with the National Parks Conservation Association.
Secretary – Anna Finch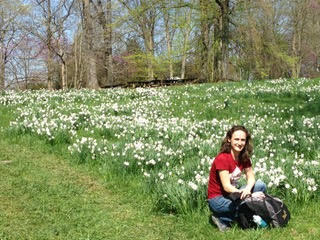 Anna Finch learned about the wonders of Native Plants at Huntley Meadows Park where she volunteered and worked in Alexandria, VA for many years. She is a Virginia and Oregon Master Naturalist. She loves to travel and hike with her husband. She also loves spring wildflowers especially and one of her favorites is Claytonia virginica (Spring Beauty). She currently resides in Staunton, Virginia and is a Park Ranger at Grand Caverns in Grottoes, Virginia. She recently completed her Certificate of Applied Positive Psychology where she is interested in blending her love of nature and wellbeing to encourage others to connect to nature and themselves for their mental and physical health, and to be stewards of the land as well.
Fundraising Chair – Emilia Godwin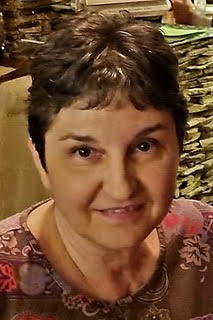 Emilia Godwin comes to VNPS with more than twenty years of experience in fundraising, development, communications, and nonprofit management, gained in a variety of cause-driven organizations. She has master's degrees in business (Marketing & Communications) and in history & cultural anthropology; she has been educating herself in horticulture, and, specifically, in growing native plants for many years – first in California, then in Virginia. In addition to VNPS, Emilia is a member of the American Horticultural Society. She actively cultivates an eclectic collection of personal interests and hobbies, including conservation, ecology, nature-positive gardening, as well as foreign languages, ethnic cultures and food, travel, and photography. She is married and has a daughter, Audrey, who is a sophomore at Christopher Newport University, working toward a degree in Political Science and Business. Born and raised in Bulgaria, Emilia moved to the United States in 1995. [To fill an unexpired term which ends November, 2024]
Treasurer – Melissa Korzuch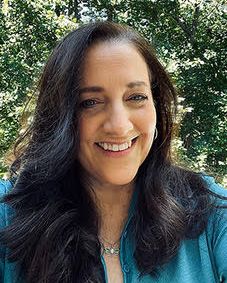 Melissa Korzuch is a graduate of Penn State University and has a Bachelor of Science degree in Horticulture Business. She spent the early part of her career as a Director of a nonprofit in Washington, DC, and currently works for Prince William County. She is the president and treasurer of the Prince William SPCA.  She was a Girl Scout leader for 13 years and served as the Service Unit Money Manager for five years. In addition to volunteering, she enjoys gardening, seed collecting, quilting, sewing, and digital designing. Melissa lives in Woodbridge with her husband Bill, daughter Natalie (currently a freshman at Penn State), and rescued Maine Coon cat, Roary.
Conservation Chair – Barbara Ryan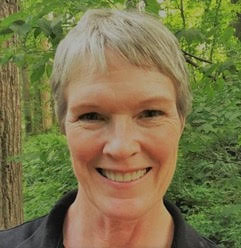 Barbara Ryan has devoted herself to conservation and environmental issues since retiring from her 40 year professional career in 2018. In addition to B.A., M.A., and Ph.D. degrees in Economics, Barbara holds a Masters in Sustainable Landscape Design and is a Virginia Certified Horticulturist, certified Level 2 Chesapeake Bay Landscape Professional, and certified Fairfax Master Naturalist. Through her sustainable landscape design firm, Chain Bridge Native Landscapes, Barbara designs native landscapes and stormwater solutions for clients in the NOVA region. Barbara has been appointed to serve as the Tree Commissioner for the Fairfax County Dranesville District and on the county's Chesapeake Bay Preservation Ordinance Exception Review Committee. She is also a Board member of the Virginia Native Plant Society, serving as Conservation Chair, and the McLean Trees Foundation, and formerly served as Chair of the McLean Citizens Association Environment, Parks, and Recreation Committee.
Registry Co-Chair – Rod Simmons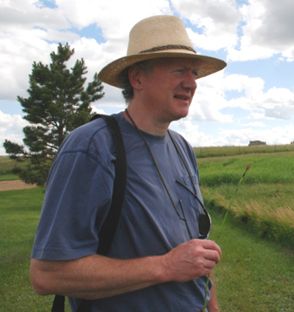 Rod Simmons is a plant ecologist, with a background in biology, geology, and ecology who has extensively surveyed the flora and natural communities of the mid-Atlantic region, especially the inner Coastal Plain and Piedmont of the greater Washington, D.C. area. He is a Research Associate with the National Museum of Natural History, Smithsonian Institution; a member of the Virginia Botanical Associates; former contract botanist for  National Park Service, NatureServe, and others and works closely with the Virginia and Maryland natural heritage programs. He is the author of numerous technical reports, papers, and articles, and has published in scientific journals. He is a member and a past president of the Botanical Society of Washington and serves on the boards of the Virginia Native Plant Society and Maryland Native Plant Society. He is a frequent lecturer and field trip leader for various organizations. He is the Natural Resource Manager and Plant Ecologist for the City of Alexandria, Virginia.
Registry Co-Chair – Charles Smith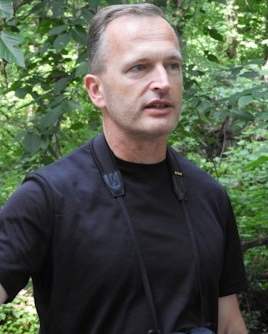 Charles Smith is an ecologist with thirty-one years of experience natural resource management,  ecological restoration, large-scale project coordination, policy development, and public speaking. He has worked in public lands management overseeing natural resource inventory, planning and management for systems as large as 23,000 acres including forested ecosystems, grasslands, wetlands creation and restoration and riparian corridor and riverine system restoration. He also has a broad background in wildlife management, water quality assessment and monitoring, and regulatory review and permitting. Charles is a Certified Ecological Restoration Practitioner with the Society for Ecological Restoration (SER) and serves on the SER Marketing and Outreach Committee and the international Large Scale Ecosystem Restoration (LERS) Board. He has served VNPS as Co-Registry Chair and Membership Chair and is past President of the Prince William Wildflower Society.
Unless otherwise noted, all terms expire in November 2026.