Find Native Plants For Your Garden

Find a native plant sale near you by checking out our Spring 2018 Plant Sale page!

For native plant nurseries, click here.
♦ Please note that due to a glitch in the back end, some of our Chapter Newsletters are not loading properly. We are working on it!
↓ SCROLL DOWN TO SEE OUR BLOG ↓
Register Now to Celebrate the Cedars May 4-6!
Because the VNPS supported the Cedars with the 2015 fundraiser, and we continue to support Virginia's Natural Heritage Program, staff have arranged for a special day-long tour on Friday and an appreciation & awareness event on Saturday.
The Cedars Natural Area Preserve is in Lee County in the Appalachian Plateau at the far western tip of the Commonwealth.
For more details, and to register, click here!
↓ SCROLL DOWN TO SEE OUR BLOG ↓
Recent Blog Posts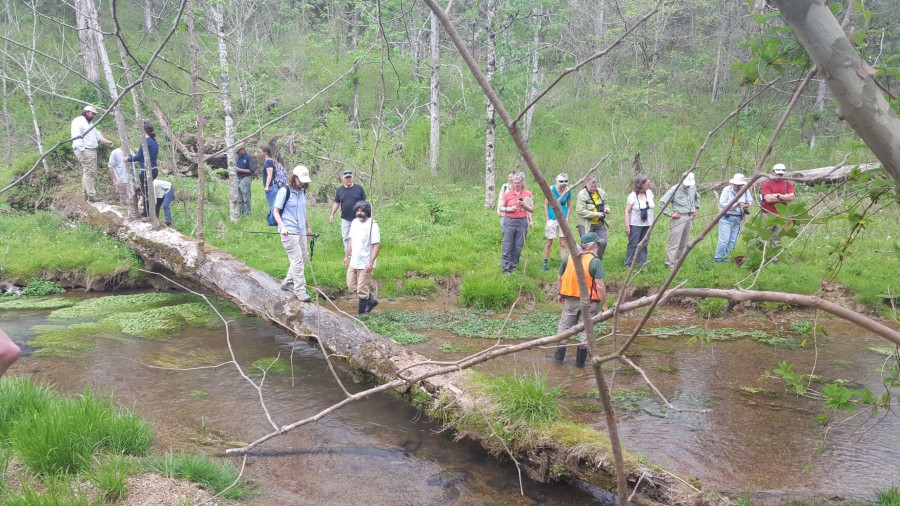 I'm back from far southwest Virginia, and I have to share.  The Virginia Native Plant Society contributed to purchasing land to join together some of the disparate tracts of The Cedars Natural Area. In appreciation, Rob Evans, Natural Areas Protection Manager,... read more
Get Involved in the Virginia Native Plant Society!
Click any image to see a larger version.