March 26 2022: Hard work helped people warm up on a windy, chilly day! Three hours of work by super volunteers. Amazing number of plants dug, potted, labeled, organized, and watered! Scroll down for more photos.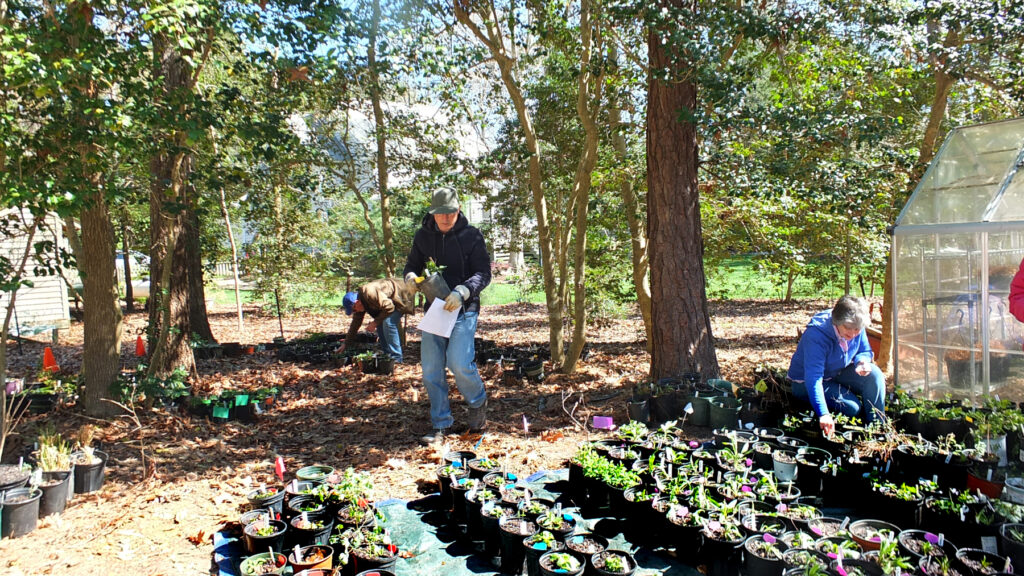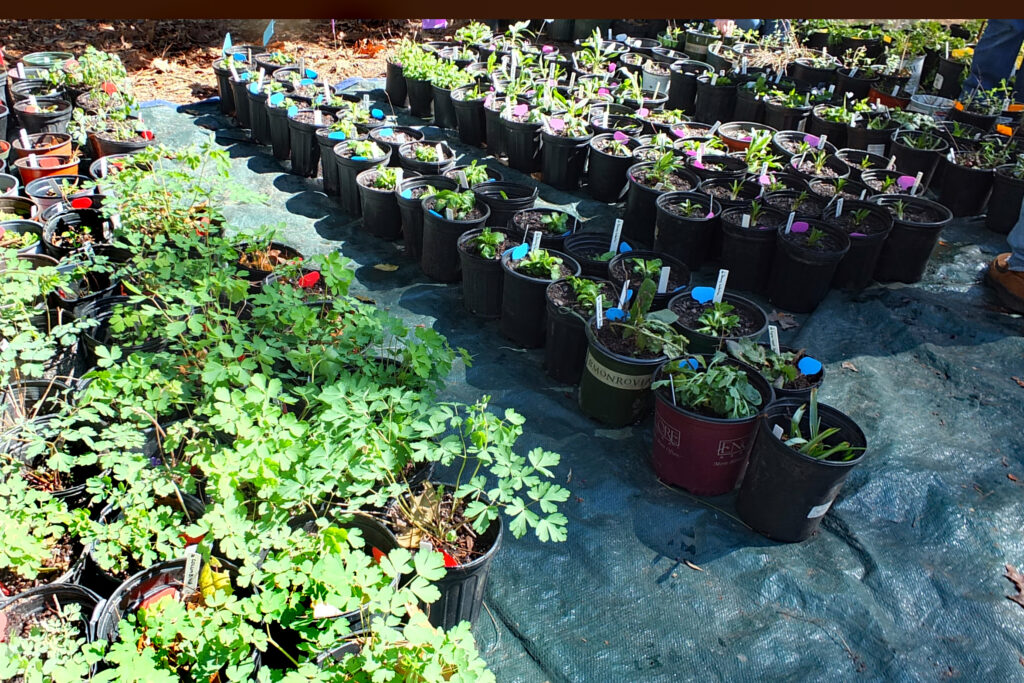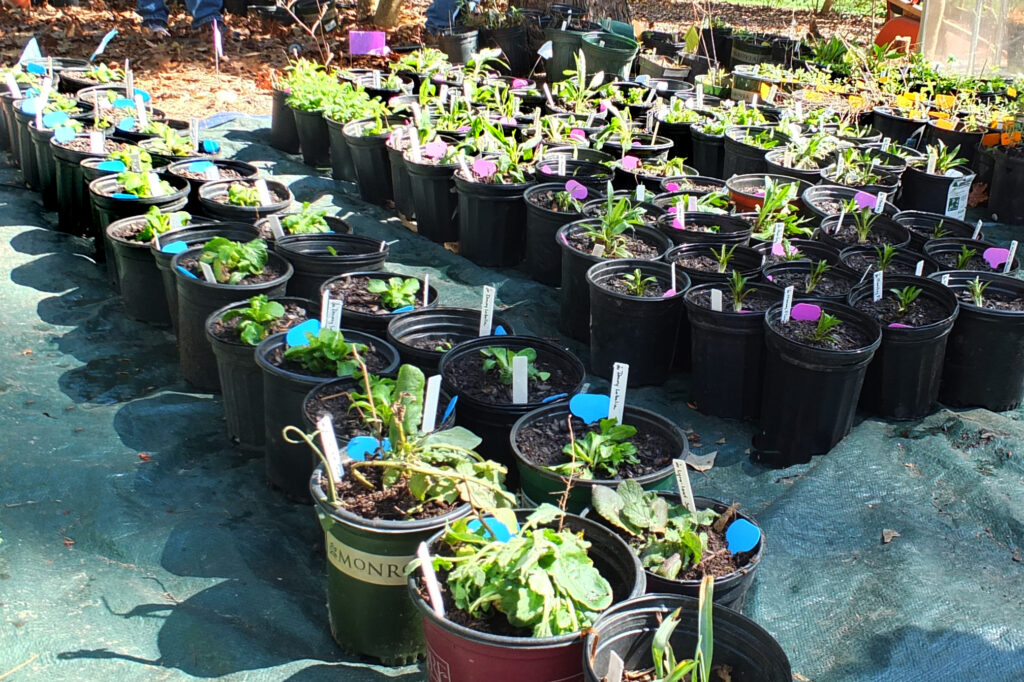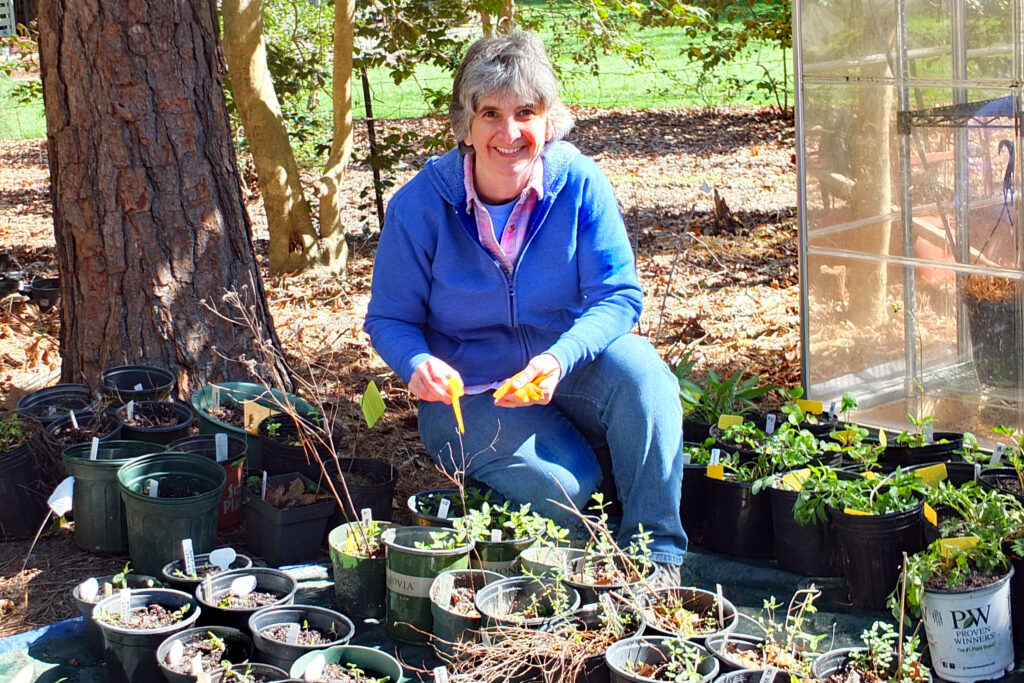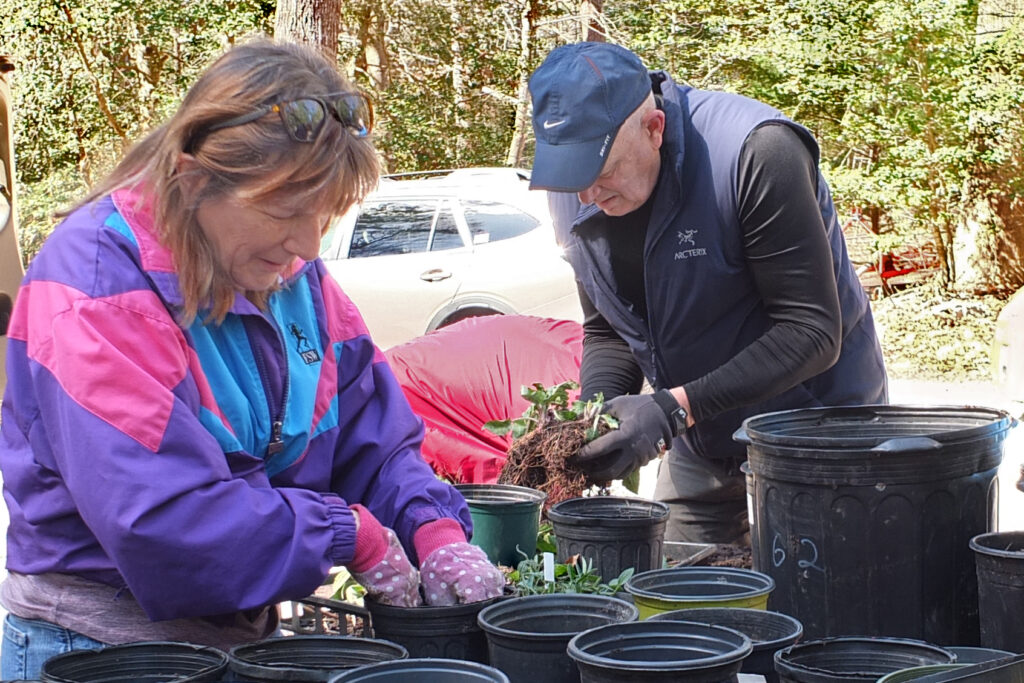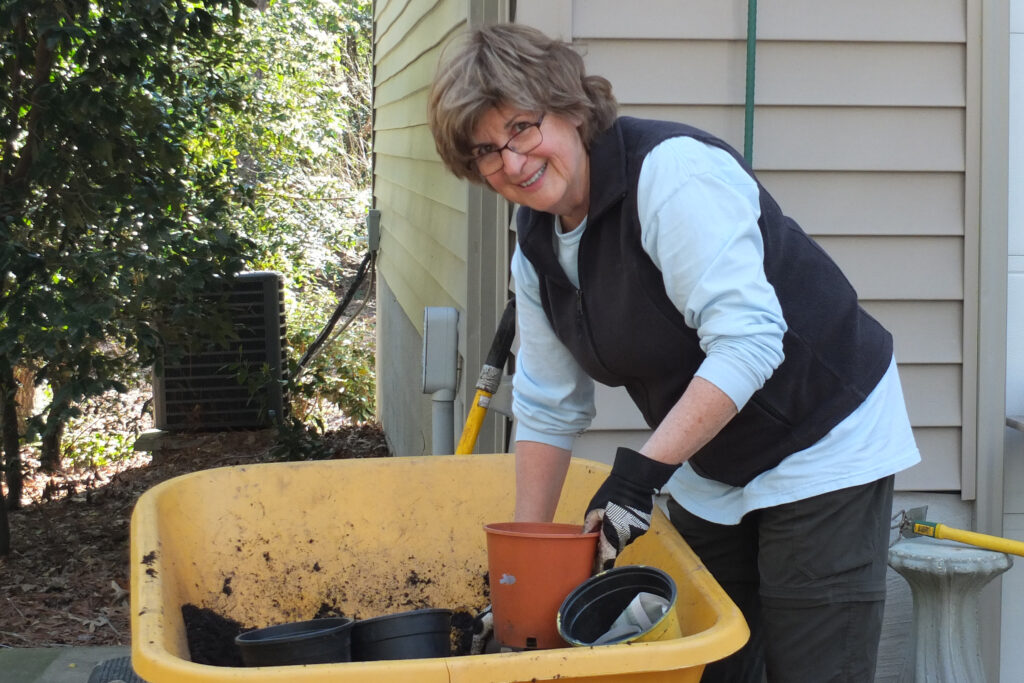 <a href="https://vnps.org/johnclayton/wp-content/uploads/sites/17/2022/03/DSCF2994-1-scaled.jpg">
October 10, 2021 Newport News: It was a beautiful fall day for Meegan and Chuck to host a big potting party.  Over 150 plants from seedlings to large shrubs were potted and prepared for the Annual sale in May. Everyone worked hard, but managed to have a little fun, too.


March 2021 Volunteers dig and pot plants for the upcoming sales
It was a productive day and a great group!
July 2019 Bob & Cynthia Long's Native Plant Garden:
The garden has become overgrown as Bob & Cynthia's age and health prevent tending it. John Clayton Chapter members and volunteers helped dig plants suitable for the sale and to donate.
Work for the plant sale is year round. Many thanks to all who helped at Stonehouse elementary school garden!