2018 Nature Camp Scholarships!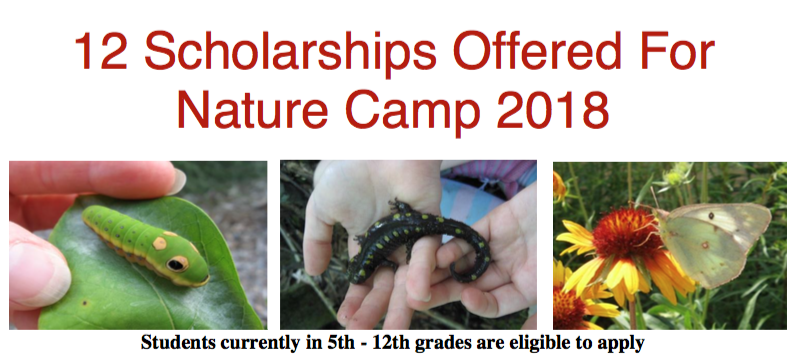 Five local organizations are now accepting applications for scholarships for the Summer 2018 sessions of Nature Camp at Vesuvius, Virginia, in the George Washington National Forest. Applicants need only submit one application to be considered by these five organizations.
Nature Camp is a two-week, co-educational, academic camp that emphasizes education in natural history and environmental studies. It is intended for those seeking a science/nature experience. Campers attend class daily, maintain a notebook, complete written projects, and participate in outdoor activities.
Download the application below. And you can also print out and post flyers to spread the word!