VNPS-NR January 2021 Meeting: The Flora of Virginia Mobile App Overview with Marion Lobstein & Sally Anderson [via Zoom]
Map Unavailable
Date/Time
Tuesday, January 12, 2021
7:00 pm - 9:00 pm
Categories
We will watch a prerecorded powerpoint presentation titled "The Flora of Virginia Mobile App Overview with Marion Lobstein & Sally Anderson". Both presenters are members of the Flora of Virginia project and will show us how to use this app more effectively. The app itself costs $20 but it is worth it and will be updated regularly.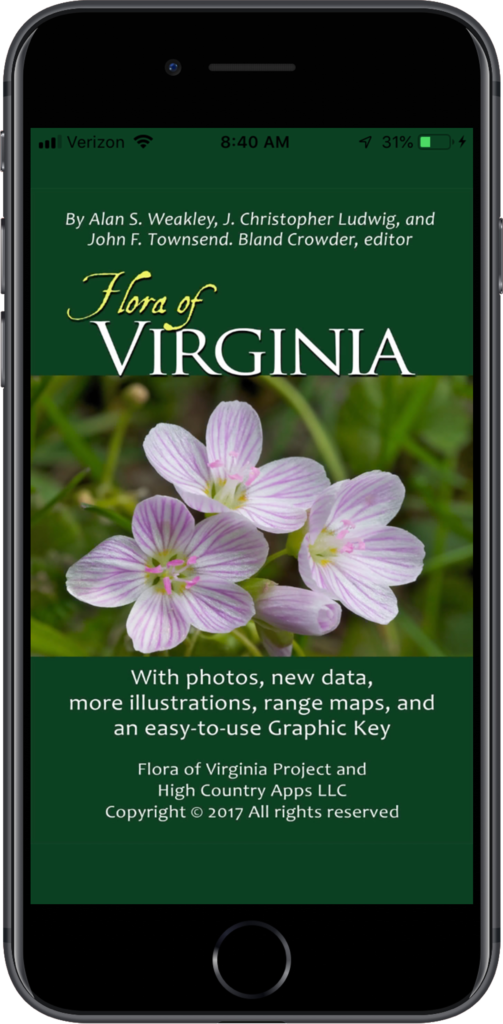 Until it is safe to meet in-person, we will have Zoom meetings for our monthly chapter meetings due to the COVID-19 pandemic. These Zoom meetings are password protected.
Please contact nrchaptervnps@gmail.com for meeting access information.
You can view the presentation at any time on Vimeo: https://vimeo.com/482144903