Plant Sale Profile: Pycnanthemum muticum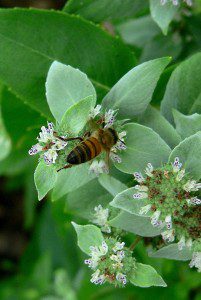 We will be offering Pycnanthemum muticum, sometimes called broad-leaved mountain-mint, clustered mountain-mint or short-toothed mountain mint for sale at our plant sale this spring (check out the events link to find details).   Native to several counties in Virginia including Albemarle, Greene, Orange and Fluvanna, Pycnanthemum muticum is found in fens, wet meadows and clearings.  Despite its name it is not generally found in mountains.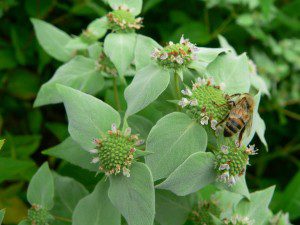 In a garden environment this plant likes moist well-drained soils in bright shade to full sun.  Growing 1-3 feet tall and wide, this plant can be a little bit aggressive in optimum conditions.  To control, chop off roots with a shovel in the spring.  Better yet, plant this where it can be free to spread with other moisture loving somewhat aggressive plants such as bee balm or obedient plant.  The bees and butterflies will thank you because mints produce abundant amounts of nectar attracting many types of butterflies, bees, flies and wasps.
I like to crush a leaf in my hand to enjoy the spearmint smell when I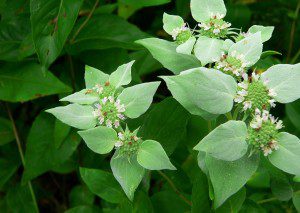 walk by Pycnanthemum muticum.  The green leaves are topped with silver color flower bracts.  The white blooms, sometimes tinged with purple, blue, pink and/or red are usually covered in pollinators from July to September when in bloom.   Water during droughts (at least for a couple of years while it is getting established).