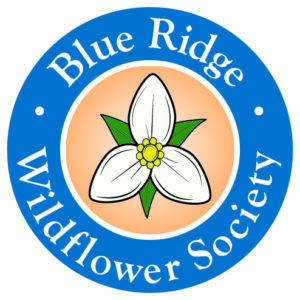 The Blue Ridge Wildflower Society represents members in the counties of Appomattox, Bedford, Botetourt, Campbell, Craig, Franklin, Henry, Patrick, Roanoke and the cities of Lynchburg, Martinsville, Roanoke and Salem.
The Blue Ridge chapter was chartered on August 30, 1984.
Our chapter logo and flower is the Large Flowered Trillium, Trillium grandiflorum.
Activities and Projects
Hosts meetings monthly except June, July December, and January providing informative programs concerning a variety of areas and plants they support.
Hosts free field trips, both local and long distance to a wide variety of habitats.
Provides scholarships to local students going into the botanical or related fields of study.
Annually holds native plants sale at the Virginia Western Community College Arboretum on the Saturday before Mothers Day.
Provides outreach programs to local civic groups.
Donates money to groups that promote our purpose.
Encourages the appropriate use of native plants in public landscapes and private gardens.
Learning and teaching about native plants and their special needs.
Working for measures to protect endangered plant species and preserve habitats and plant communities of special interest.
Membership
Members of the VNPS enjoy the natural world and support efforts to preserve it. Our membership, ranging in age from students to seniors, includes botanists, horticulturists, conservationists, knowledgeable amateurs, and many who are just beginning to learn about our flora. While some members joined enthusiastically in activities, others help out occasionally or support the Society solely with their memberships and their interest. All are welcome.