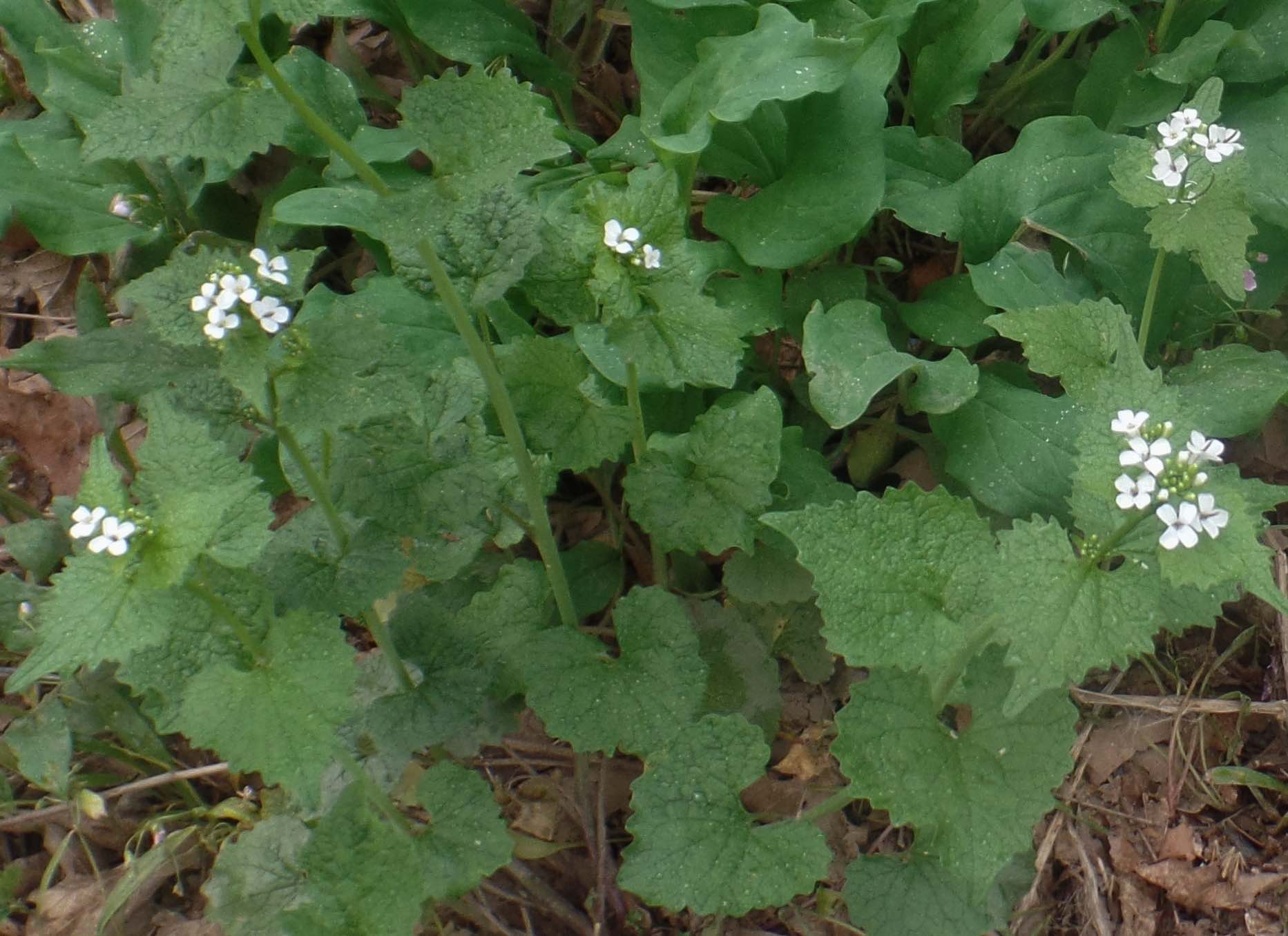 It's a classic tale of being careful what you wish for. As a high school student in Germany I went hiking with my classmates in the early spring woods. As I unpacked lunch, friends gathered knoblauchskraut at the forest edge, and we then added the native herb to our... read more
Older Posts
Worldwide, Iridaceae, the Iris Family comprises 65 genera and approximately 6700-7170 species. The growth forms of this family range from herbs to shrubs with all of our species being herbaceous. The Iris Family or Iridaceae was named by A.L. de Jussieu in 1789. This...
While I was writing about ferns and mosses, I became aware of other plants that could not be ignored, since some are very common here, such as Ground-pine and Running-cedar. These plants are Lycophytes, which happen to be the first entry of Taxonomic Treatments in the...
Winter Creeper, (Euonymus fortunei), with its glossy evergreen leaves, is easy to spot in the woods right now. This member of the Bittersweet family, (Celastraceae), is native to China, Japan and Korea. Introduced here as an ornamental plant, Winter Creeper, also...
The old-age forest section of Chapman State Park is a fascinating and regionally unique meeting ground for plants with a primary range in the inner Piedmont and mountains and those of the Coastal Plain. This section extends from the low river terrace and extensive...
The barrier islands are one of Virginia's last great wilderness areas, virtually uninhabited by humans. They have one of the longest stretches of undeveloped coastline on the eastern seaboard, and the longest stretch of undeveloped barrier islands in the global...
I and others have recently received inquiries regarding cases of oak decline and death throughout Arlington County and the City of Alexandria, Virginia – oak species (Quercus spp.) being the dominant and characteristic trees of the upland landscape in both...
The 2016 VNPS Annual Meeting was a lot of fun; full of laughter and mingling with old friends as well as making many new ones. The highlight of the weekend for me was a Lichen Walk at Wildwood Park. To our delight only four of us joined Gary Cote for the walk, and we...
The fascinating process of pollination, and the beautiful creatures who perform it, these are indeed wonderful things to celebrate. Pollinator Week 2016, June 20 – 26, comes at a good time for us to focus on something we can all appreciate, understand, and...
The hot topic of mosquitoes and the potential for spread of the dreaded Zika virus created quite a buzz at the May 12 chapter meeting of Potowmack chapter. Michael Raupp, Ph.D., Professor of Entomology at the University of Maryland, was scheduled to speak on the topic...
Important decisions about how to maintain a lawn area have received a lot of press as ideas  change about the ways we use, and treat, this part of the landscape. Rod Simmons spoke on the subject recently, and has kindly agreed to share answers to some of the follow-up...