PWWS Annual Meeting & Program on Invasive Plants [via Zoom]
Map Unavailable
Date/Time
Thursday, September 2, 2021
7:30 pm - 9:00 pm
Categories
The meeting will open at 7:00pm for 30 minutes of informal social time before the program.
Watch the Program Video Recording
PROGRAM: Invasive Plants with Rod Walker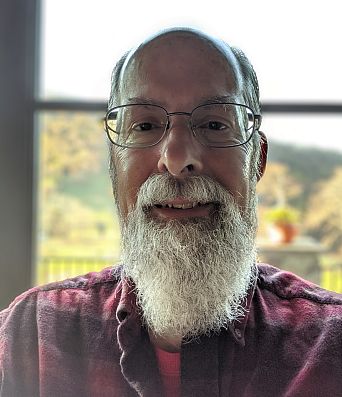 Rod Walker will provide an overview of the invasive plant problem, an introduction to the Blue Ridge PRISM and suggestions on what can be done in the summer and fall in terms of removing invasive plants. Rod serves as the president of the Blue Ridge Partnership for Regional Invasive Species Management, known as PRISM.
About Rod and and Maggie Walker
Married for 40+ years, Rod and Maggie Walker have been timberland owners for that entire time and more. Having owned land in Wisconsin and West Virginia, they purchased land in Albemarle County, Virginia in 1998 and moved here full time in 2012. Prior to retiring, their professional backgrounds spanned journalism, real estate sales, law, and IT consulting.
Their timberland ownerships were originally for investment and enjoying various outdoors activities. Over time serious forestry activities crept in, starting with planting pine plantations and eventually moving into invasive species management.
While working on invasive plants on their Albemarle property, Jake Hughes from the Shenandoah National Park made them aware of the concept of Cooperative Weed Management Areas (CWMAs).  Together with Jake, they organized the first CWMA to be formed in Virginia in 2014, now known as the Blue Ridge PRISM, to address invasive plants across 10 counties of Virginia, comprising almost 3 million acres. For information on the Blue Ridge PRISM, visit https://blueridgeprism.org.
In addition to being the President of Blue Ridge PRISM, Inc. Rod is also a member of the:
· Board of Directors for the Virginia Chapter of the American Chestnut Foundation,
· Noxious Weeds Advisory Committee for the State of Virginia, which recommends changes to the state's Noxious Weeds law and regulations, and
· Advisory Council for the VA Forestry Association's Board of Directors.
Maggie is a member of the Albemarle Garden Club. And both are Virginia Master Naturalists.