Date/Time
Date(s) - Thursday, May 12, 2016
7:30 pm - 9:00 pm
Location
Green Spring Gardens
Categories No Categories
VNPS lectures are free and open to the public. No reservations are necessary.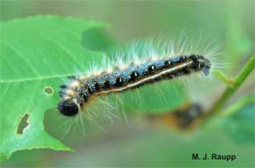 Your garden can be a refuge of biodiversity. It houses a huge diversity of living things. Prof. Michael J. Raupp's presentation will explain how insects and their relatives help make the world go around by providing important ecosys-tem services, linking members of food webs, pollinating plants, and providing biological control. You will leave with a new appreciation for the important roles insects play in the ecology of your garden.
Michael Raupp is a professor and extension specialist at the University of Maryland at College Park. As an internationally recognized expert, Mike has more than 250 publications and has made more than 1200 presentations on the ecology and management of insects and mites. He has appeared on all major television and radio networks and has been featured on The Science Channel, PBS, National Geographic, Dr. Oz and Jay Leno. He has received several awards including the Secretary of Agriculture's Award for Environmental Protection, The President's Award from Tree Care Industry, and the Richard Harris Authors Citation Award from ISA. Mike's book, "Managing Insect and Mite Pests of Woody Landscape Plants," is an authoritative guide for arborists and landscapers, and his most recent book, "26 Things that Bug Me," published by ISA, introduces youngsters to the wonders of insects and natural history using pictures and rhymes.