Date/Time
Date(s) - Thursday, April 14, 2016
7:30 pm - 9:00 pm
Location
Green Spring Gardens
Categories No Categories
A Talk by Alonso Abugattas.
VNPS programs are free and open to the public. No reservations are necessary for lectures.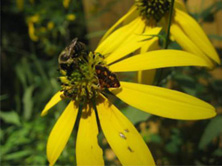 While many of us enjoy gardening, what we plant can make quite a difference in local conservation. We can have a garden that is not just attractive to us, but to wildlife. Find out about habitat gardening, and how it incorporates the birds, bees, pollinators, and so many others, all of course with native plants.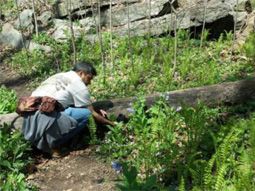 Alonso Abugattas is a well-known local naturalist, storyteller and blogger. A former officer, including president, with the Potowmack Chapter of the Virginia Native Plant Society, Alonso is a master naturalist and master gardener, serving as an instructor for both. He was a co-founder of the Washington Area Butterfly Club and is currently the Natural Resources Manager for Arlington County Parks. He invites you to check out his Capital Naturalist Blog (http://capitalnaturalist.blogspot.com/), Capital Naturalist Facebook Group, YouTube Channel, and/or follow him on Twitter.