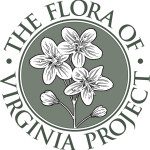 The Virginia Native Plant Society is excited to support the Flora of Virginia's latest initiative: Keeping the Science Current! We have launched a Fundraising Campaign with a goal of $25,000 to help the Flora Project make updates which will likely be included in a Second Edition of the Flora.
All new information will first appear in the Flora Mobile App. To support these needed updates, the Flora Project team needs to muster and pay botanists, writers, illustrators, and cover the costs of data tabulation and processing, programming, and editing.
We know you want an accurate reference for your work, study, or interest and that you have appreciated the Flora because it has met that need. If you have enjoyed using the Flora printed volume and the Flora Mobile App, we hope you will be generous in supporting this important next phase.
As a Designated Partner of the Flora Project, VNPS wholeheartedly supports this effort and asks for your generosity to reach our $25,000 goal. Please donate now!